So, um ... I haven't posted any icons here in a while. Um, yeah ... It's not that I stopped making icons. Oh, no. It's just I got too busy to do them in any significant amount to post. I'd do one here, a couple there ... and before you know it, my photobucket account is full of icons that I've made over the past few months and never bothered to post. Some of these are pretty old, some are pretty new. Some were made for various icon challenges, others were made just for the hell of it. So, check 'em out.

The Fifth Element
The Da Vinci Code
Naruto
The Matrix
Halo 2
Star Trek
Babylon 5
X2
Star Wars
Stargate: SG-1
Stargate: Atlantis
And a SinFest comic from a while ago.



.:~ The Fifth Element ~:.








.:~ The Da Vinci Code ~:.






.:~ Naruto ~:.





.:~ The Matrix ~:.







.:~ Halo 2 ~:.







.:~ Star Trek ~:.






.:~ Babylon 5 ~:.




.:~ X2 ~:.





.:~ Star Wars ~:.
















.:~ Stargate: SG-1 ~:.











.:~ Stargate: Atlantis ~:.





.:~ SinFest ~:.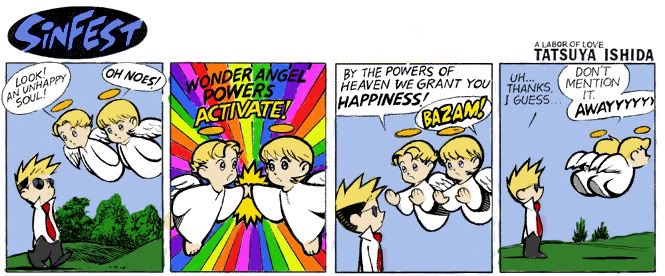 That's all for now.

Comment and credit if you're adopting any, please.